"I hope all is well with you! I'm writing you today because we have a very sweet (albeit shy) Great Dane who came in as a stray and she is covered with ringworm. This is not something that we are equipped to deal with and unfortunately, she will be euthanized if we do not find an outlet for her."
We got the above email about Hope. It simply read that Hope was in need of our rescue
because she was covered with ringworm and the shelter was closing its doors by the end of the month  and were not equipped to handle such a difficult skin condition. I didn't have to think twice about taking this little girl. She came up on a 9 hour drive from Kentucky and she was pretty rattled and very nervous about me and the other dogs and her isolation room and what the routine would be to get her better.
Hope has ring worm and also a bacterial infection to her skin that requires antibiotics and a very expensive medication. The discount price is $275 for 40 pills. So far we have not been able to afford these pills for her and we're getting her medicated shampoo and a less expensive antibiotic.
She is one of the most gentle dogs and just loves to sit near you and every once in a while give you a lick to say thanks for everything.  She gets all the left overs and she snores when she sleeps. She loves to play in the back yard and loves to run from side to side. She does not understand toys yet and is just now getting comfortable walking on a leash.
She is going to be okay after her treatment and she is going to be a great companion for someone once her treatment is done.  If you can help a little, please click the link below to Hope's Gofundme page for donations.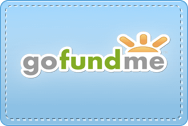 Thank you,
Jean and the PA Great Dane Rescue